The United States Is Still Getting Rid Of Its Chemical Weapons
Little drama for United States in Friday's World Cup qualifier … but would you look at Mexico!
On the other hand, can we talk about Mexico? Our neighbors to the south are in a real Brazilian pickle. They are in more trouble than Alex Rodriguez strapped into a lie detector seat, their World Cup hopes in more dire jeopardy of extinction than a moment of sanity in Washington, D.C. The real drama during Fridays round of CONCACAF World Cup qualifiers will be at Azteca Stadium, the former smoggy fortress where Mexico has yet to win a match in final round qualifying for Brazil 2014. Scoreless ties against the Jamaica, the United States and Costa Rica may have left Mexicos bid on the skids but they started looking positively bountiful once El Tri lost in Mexico City last month, 2-1 to Honduras. Soon enough, Chepo De La Torre was out and Victor Manuel Vucetich was tasked with pulling this rickety old van out of the ditch. So here it is: if Vucetichs team cannot beat Panama this Friday at what promises to be a very nervous Estadio Azteca, that just might be it. They could miss the World Cup for the first time since 1990 (when player eligibility shenanigans saw Mexico booted from World Cup qualifying efforts). Its not going to be easy. Panama hasnt been what we all thought in the final round. But any team with real defensive commitment (check) and a determined, talented, bulldog of a goal scorer (check Blas Perez) has a chance. The Panamanians most definitely have a chance to navigate a draw, and then go hunting for the final, telling points in the finale in Central America against the United States. (Make that, injured and potentially less motivated United States.) (MORE: Why you might WANT Mexico at the World Cup) Panama will certainly dig in Friday at Estadio Azteca, looking to create through Perez on the counter and on restarts, and they will be awfully tough to beat. A campaign advocating for a stamp in Milk's honor began back in 2009 and today the USPS has announced they will in fact be issuing the stamp sometime in 2014. The Harvey Milk Foundation broke the news on Facebook: "Another advancement for LGBT, recognition for Harvey and his message of hope! Amazing news from Stuart Milk, please share widely! "Breaking! It is official! The USPS will confirm this week that my uncle, Harvey Milk will be commemorated on a 2014 US postage stamp. Another first! My deep gratitude to everyone that supported this effort! More details including the image to come via USPS soon! "Hope Will Never Be Silent" and will be on millions of letters soon!" As GayPolitics.com notes , Milk's stamp will be the first to feature an openly LGBT elected official. Chucke Wolfe, President and CEO of the Gay & Lesbian Victory Fund and Institute commented on the significance of the USPS's decision: "Harvey Milks legacy is alive and well…His historic run paved the way for a new generation of LGBT leaders who can be open and honest about who they are, and its encouraging to see the U.S. Postal Service honoring his legacy of perseverance and pride today." Posted Oct 10, 2013 at 3:40 PM EST by Sean Mandell in Harvey Milk , News , USPS | Permalink This post's comment feed
United States Postal Service To Issue Harvey Milk Stamp
While it's unclear exactly how many chemical weapons Syria has, U.S. intelligence and other estimates put its chemical weapons stockpile at about 1,000 tons stored in dozens of sites. Syria's chemical arsenal at a glance The storage igloos at the Utah depot where munitions were stored and the destruction facility, in the background. The United Nations has given Syria until mid-2014 to destroy that arsenal and U.N. weapons inspectors have expressed optimism that this deadline can be reached , despite having to dart in and out of battle zones amid Syria's bloody civil war. Wade Mathews, who once worked on the U.S. project to destroy its chemical stockpile, isn't so sure that Syria can meet that deadline. He said the U.S. effort took billions of dollars, the cooperation of many levels of government — including the military — and a safe environment to make sure the destruction was done safely. "We had a coordinated effort, we had a government that insisted that it be done safely and that the community was protected," said Mathews, who now works with the Tooele County emergency management team, which makes sure the Utah community is aware of the project. "I don't think those things are in place in Syria." Mathews briefly worked at the Desert Army Chemical Depot in Tooele, a desert town bracketed by mountains outside of Salt Lake City where 43% of the nation's chemical weapons were once stored. The rest was stored at eight other sites around the country. The weapons were first warehoused at the Tooele facility in 1942, during World War II, and grew over time. At one point, the United States once housed the majority of its chemical arsenal –13,000 tons — and a million munitions at the facility.
United States Oil Message Board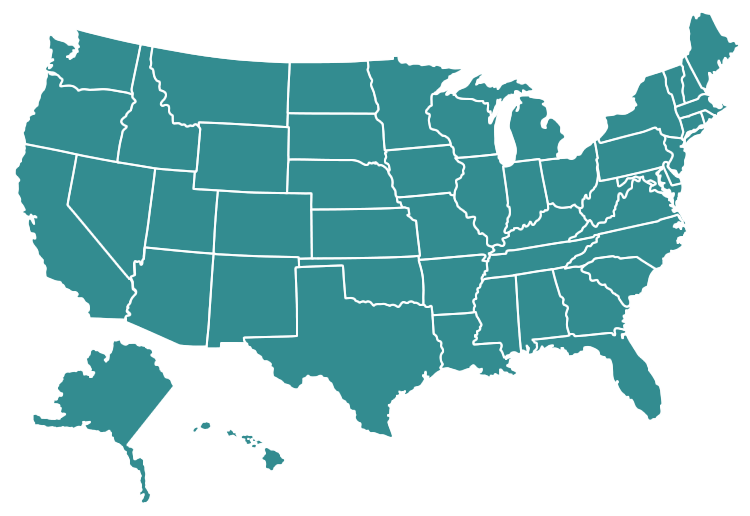 Governors in at least four states have asked for authority to reopen national parks within their borders because of the economic impacts caused by the park closures. All 401 national park units including such icons as the Grand Canyon and Yosemite and Zion national parks have been closed since Oct. 1 because of the partial government shutdown. More than 20,000 National Park Service employees have been furloughed, and lawmakers from both parties have complained that park closures have wreaked havoc on nearby communities that depend on tourism. Interior Secretary Sally Jewell said the government will consider offers to use state money to resume park operations, but will not surrender control of national parks or monuments to the states. Jewell called on Congress to act swiftly to end the government shutdown so all parks can reopen. Utah Gov. Gary Herbert said his state would accept the federal offer to reopen Utah's five national parks. Utah would have to use its own money to staff the parks, and it will cost $50,000 a day to operate just one of them, Zion National Park, said Herbert's deputy chief of staff, Ally Isom. Interior Department spokesman Blake Androff said the government does not plan to reimburse states that pay to reopen parks. Costs could run into the millions of dollars, depending on how long the shutdown lasts and how many parks reopen. Congress could authorize reimbursements once the shutdown ends, although it was not clear whether that will happen. Governors of Arizona, South Dakota and Colorado have made similar requests to reopen some or all of their parks.